Believing There Was a Way
I  DID NOT KNOW THE WAY BUT I NEVER STOPPED BELIEVING THERE WAS A WAY!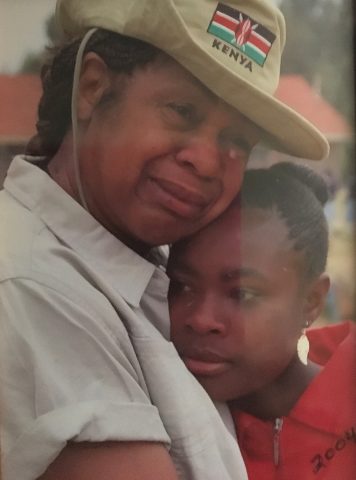 I grew up in rural North Carolina with a family of 15 (6 girls and 7 boys) my Mom and Dad. I am the second child born with 11 siblings under me. We were a very poor family, and needless to say as far back as I can remember I was always working and mostly taking care of my younger sisters and brothers. School and the library were my favorite places to be.
 At an early age, I fell in love with my first-grade teacher(Mrs. Wright) and as a result, I wanted to become a teacher; but more than that I wanted to be a good example to the 11 siblings under me. Upon graduating from high school I was determined to attend college, which I was able to do by working as a live-in maid and doing other odd and end jobs.
Upon graduating with my degree in education, I continued climbing the education ladder to greater success, finally stopping short of my Ph.D.
I've always had a burning desire to help others achieve their goals in life. My God has blessed me in so many ways and it is a joy to be a part of ORB to help others climb the ladder of success! In addition to being a part of ORB, I have supported and also done extensive missionary work in Kenya. In 2003 I adopted a young 13-year-old Kenyan orphan girl...my little Virginia Wambui Kago!
 I've also accompanied DR. Calvin Rock to Kenya to help with the scheduled crusade of the New Life Church he started 10 years prior to my joining him on this trip.
 With God on my side, determination, hard work, and a praying Mother I have been blessed beyond my wildest imaginations! Being the first college graduate in my family I do feel that I have set a good example for the other 11 sisters and brothers under me.
   As God continues blessing me I want to be a blessing to others who are reaching for their goal in life and in turn, by the grace of God they will pass it on!
NEVER LOSE OR FORGET WHO YOU ARE AS THE WORLD AROUND YOU CONTINUES TO CHANGE!